I have no idea what happened to my blog swap post I wrote it last night and schedule it to be up by 2pm today! It disappeared! Here I go again!
I have now participated in my very first blog swap! I do believe it was a success! I had sooo much fun picking out gifts for Jessica at
Mommy's Sippy Cup
.
I must say I LOVED my gifts! Jessica gave me a beautiful blue scarf that I wore to work today! I also receive a Real Simple magazine which I love because I never buy mags for myself. She also gave me some yummy chocolate covered pretzels! The pretzels disappeared VERY quickly. I MAY have eaten them for a super healthy breakfast….
I think my favorite gift is the wooden painted sign Jessica got me. I hung it up the second it was out of the box!
I'm also linking this up with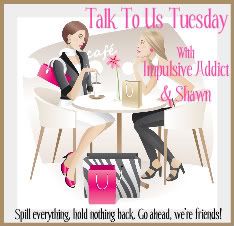 Thanks Jessica! I love my gifts!